It's not always easy for General Contractors to compare apples to apples when reviewing quotes from subcontractors. It is important that the client has as much information and education as possible, so they know what to look for when comparing subcontractor's quotes.
Change Orders are a costly nuisance that can often be minimized and, in some cases, eliminated. Here is a real-life story about an everyday occurrence that General Contractors needs to hear.
I recently followed up on a six-figure quote. The client advised me that they received four bids and our bid was the highest price of all four. I know our pricing is competitive and the client allowed me the opportunity to peel back the layers of our quote and the signage scope of the project.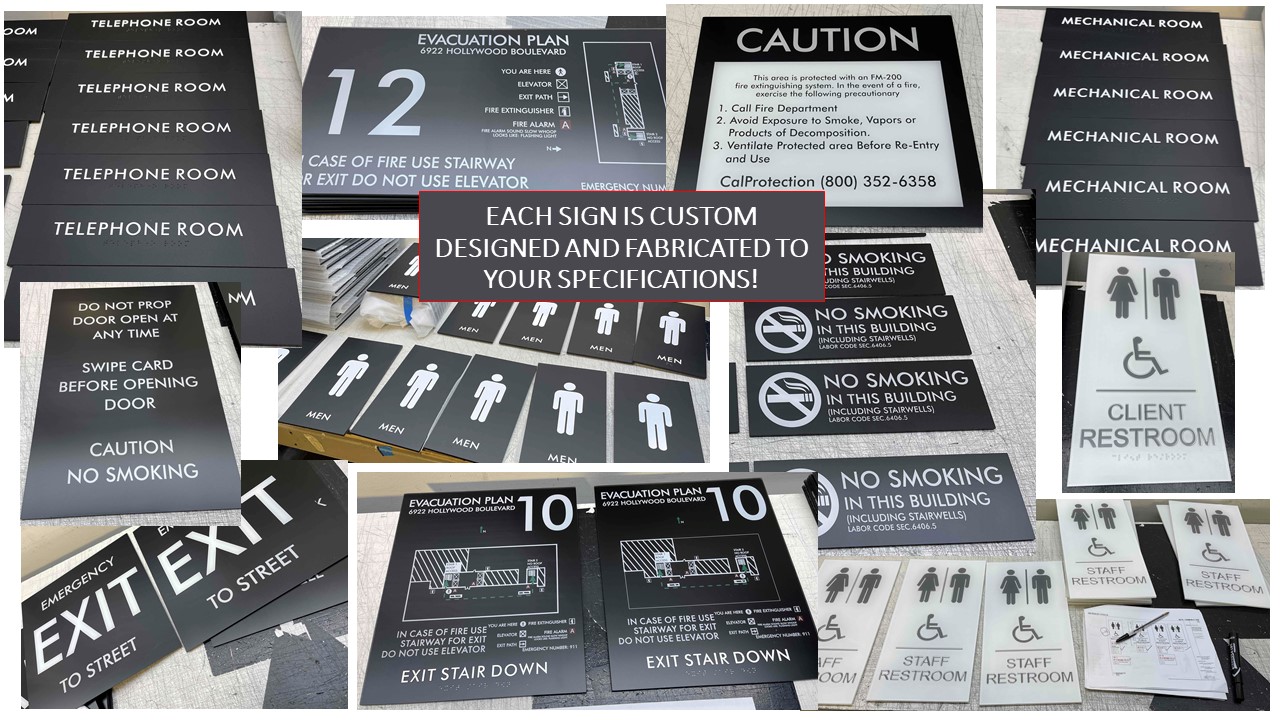 I explained that our philosophy at Sign Specialists is to be very thorough in our bidding process. Our primary objective is to provide a complete bid, with accurate pricing to avoid the need for change orders.
The client allowed me to review each line item of the quote in an effort to educate herself on the scope of the project in its entirety. During this process, I was able to highlight various materials, manufacturing methods, differences in types of signage, electrical requirements, etc.
It became evident that there were items listed on our quote that were not called out on the architectural drawings. The client was shocked to learn that these signs were to be a part of the base bid and were located in the project manual's signage specification section. The client would not have included these signs in their overall bid if she hadn't been willing to go through this exercise with me. All three competitive quotes that came in at lower prices had not included these items in their bid! Using any of the other bids as a basis for bid submission would have resulted in the General Contractor submitting an incomplete scope without even knowing they had done so.
In addition, in reviewing each of the sign types with the client and comparing materials and fabrication methods, competitive quotes received by the client had signage that was being quoted with sub-par materials and fabrication methods which were not consistent with the details on the plans. (It has been my experience with some vendors these are deliberate practices that amount to bait and switch. By either leaving items out or making substitutions they hope to win the contract and then request changes mid project.)
Our bottom-line number was the highest out of the bids received by the client, however, after reviewing the details, there was a dramatic impact in Sign Specialist's credibility. The client knows that we are competent, thorough, and invest time and attention on the details. The repercussions of selecting another subcontractor with an incomplete or incorrect bid could potentially lead to massive change orders making the original bid irrelevant and the final outcome very costly.
When I asked what her thoughts were on our conversation, she said she was very appreciative, and that it was important to them that their subcontractors know the scope of work in its entirety. In her mind, having the conversation went a long way when determining which subcontractor will be awarded the contract.
by Gary Vogt, Senior Sales Executive