Clients often ask us to provide quotes for signage. Due to the custom nature of our business and wide range of options materials, manufacturing techniques and robust finished products, it can be difficult if not impossible to provide pricing without knowing what is being fabricated.
For some, code compliance signs are a necessary evil. They can be an afterthought and an inconvenience that tax an already overstretched budget. For others code compliance signs are like adornments that add icing on the cake. They accessorize the property and provide a much-needed finishing touch! This can be especially true in high-end commercial properties.
If you are involved in a project that will require you to update your signage system, here is an overview of what you should expect and the typical graphic design process that you would work through.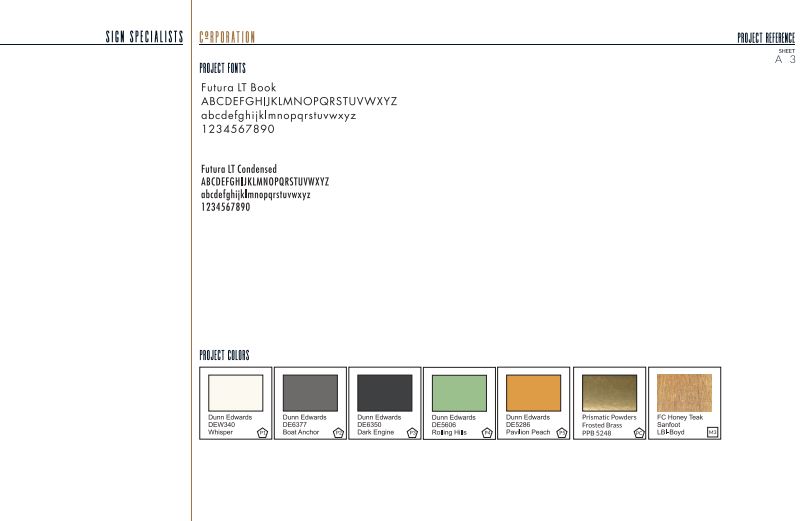 You may ask yourself, "do I need graphic design services, and will there be an added fee?" The answer to this question depends on the complexity of the project and whether there is an architect or design firm already involved.
For many of our signage projects, where there is a clear objective, graphic design services are included in the cost of the products. When the focus is exclusively on providing design services, there is a fee. It is based on the project scope and the number of signs and sign types involved.
In instances where an architect or design firm is already involved, our role may vary, and we may take direction from them. We will be less involved, if they have already narrowed down design basics like colors, textures, finished goods, font styles or if they have provided design inspiration images and/or concept drawings that lay the foundation. This reduces the creative time required. Our objective is to design a sign system that compliments the design elements being recommended. This head start sets the design direction. We will then apply our expertise to ensure the sign system adheres to compliance regulations. When working directly with the client then our approach will begin with the design basics so that we can narrow down the possibilities and determine a design direction.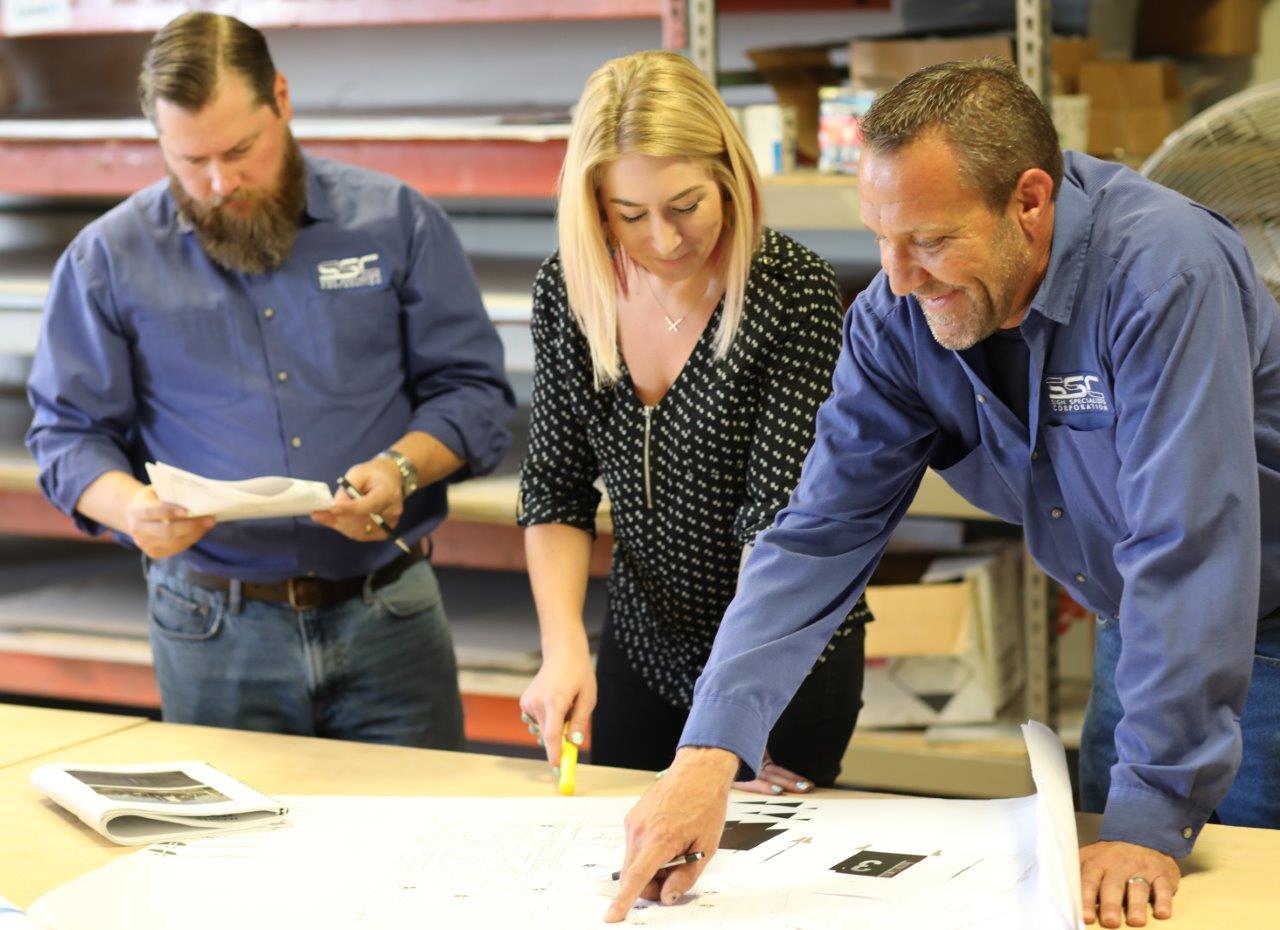 Although the design process requires additional time for collaboration, creation, review, and revisions, at its completion, the result is confident consensus and precise pricing can be quoted. For clients who are passionate about the project and genuinely interested in the outcome the investment of time and energy is a necessary and welcomed part of the journey.
For construction and renovation projects, signage typically accounts for 1% to 3% of the overall budget. Those involved in design and architecture excel in big picture creativity and functionality while having a minor focus on signage. We find that they often do not have the necessary ADA Compliance regulations expertise or the practical design elements required to build functional signage, that will pass inspection and perform as expected. This is where our knowledge and specialization makes an impact.
You may also ask, "how long does this process take?" Factors such as deadlines (sense of urgency), number of people, turnaround time required for review of artwork, revision requests or the number of versions required before final approval and how efficient the collaboration meetings are (virtual video meetings with screen sharing are excellent for this), all determine the length of time required. As the vendor we are motivated to accelerate the process and do our best to keep the project advancing with the activities in our control.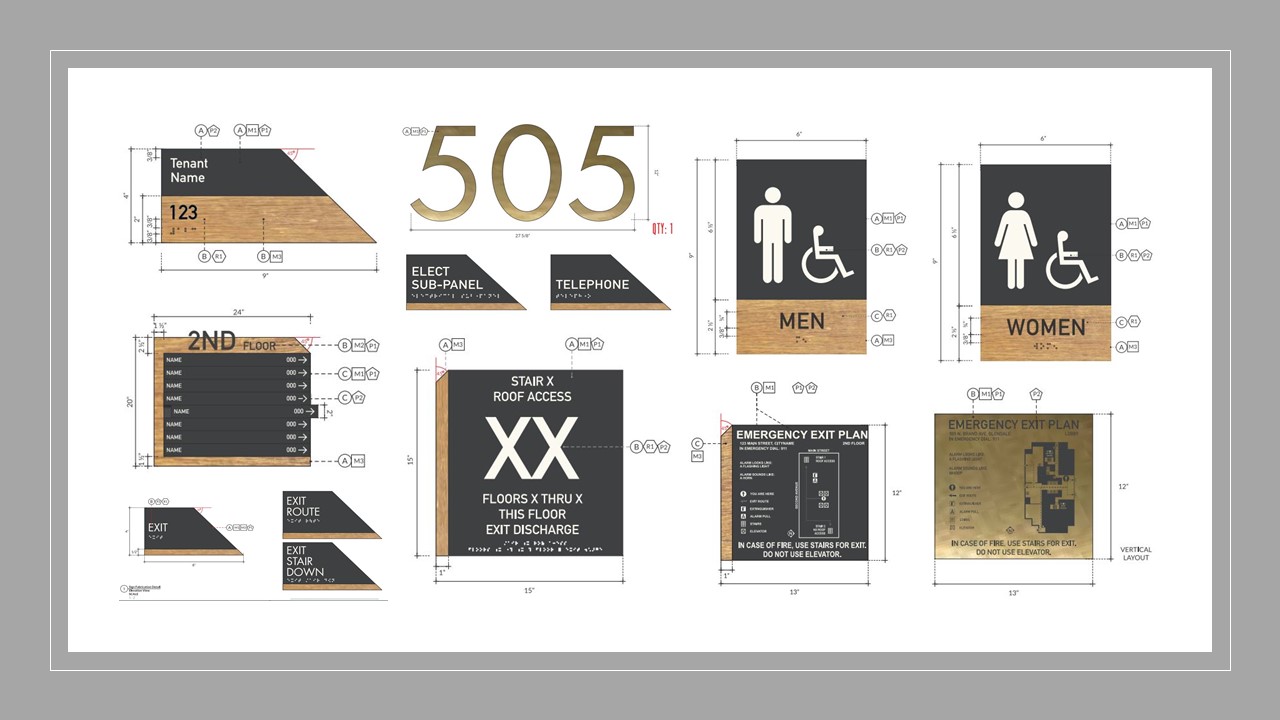 When quantities of an item or items are required, and time permits, the design process can also provide the added advantage of fabricating prototypes for the client to visually inspect and alter, before advancing into production.
Throughout this process, communication is essential. Acting in a consultative capacity it's critical that we ask all kinds of questions to clearly understand your objectives, the overall project scope, your timeline, key stakeholders in the project and your expectations. As your signage partner our goal is to provide design deliverables in a timely and efficient manner and set the stage for successful execution.