Proposition 65 Signs are required for code compliance. The three most common locations where they are visible at a commercial property are:
Public Entrances
Parking Garage Vehicle and Pedestrian Entrances/Exits
Designated Smoking Areas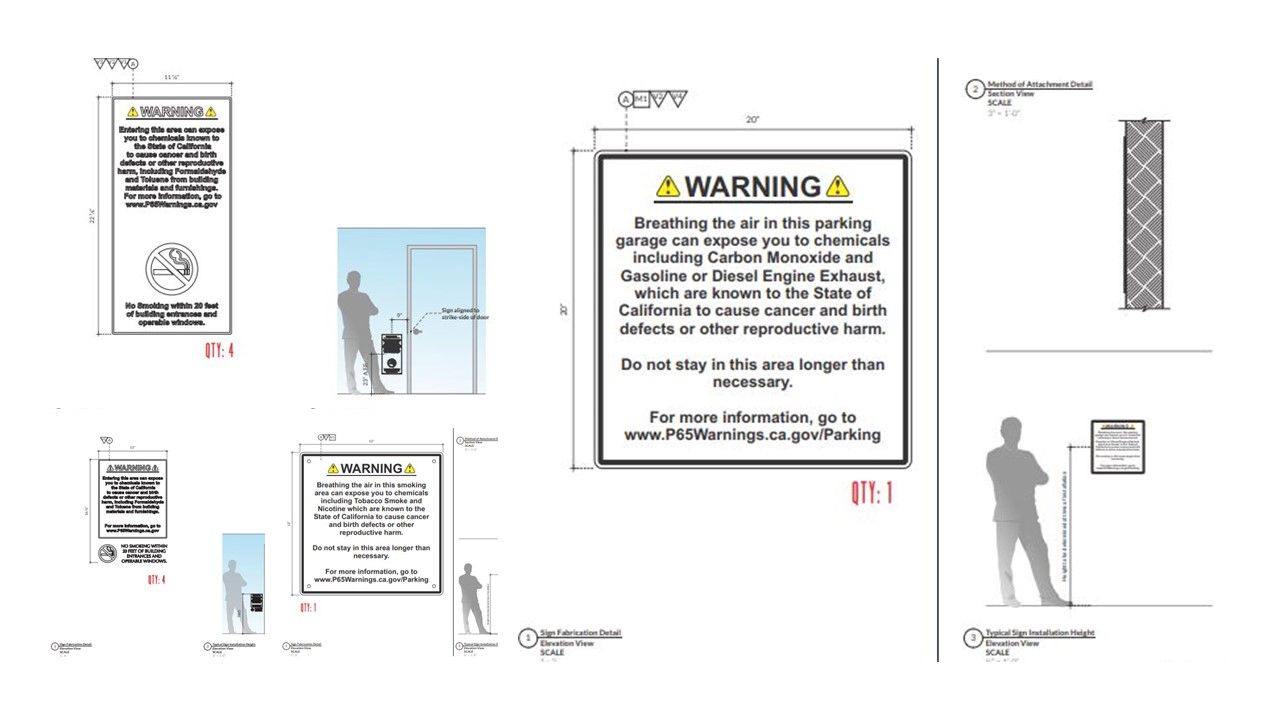 Precise wording for each sign is dependent upon the location where the sign is installed and the warning specifics required.  Or in other words, what conditions or potential conditions exist in the area and what chemicals, gases or fumes might be inhaled due to exposure?  The individual or organization ordering the signage must be aware of this knowledge to ensure that the information is accurate and relevant.  To ensure that your signage adheres to current California regulations you should visit the Proposition 65 Warnings website.
Physical sign sizing or dimensions, along with minimum font sizing and placement locations or heights are specified in the regulations.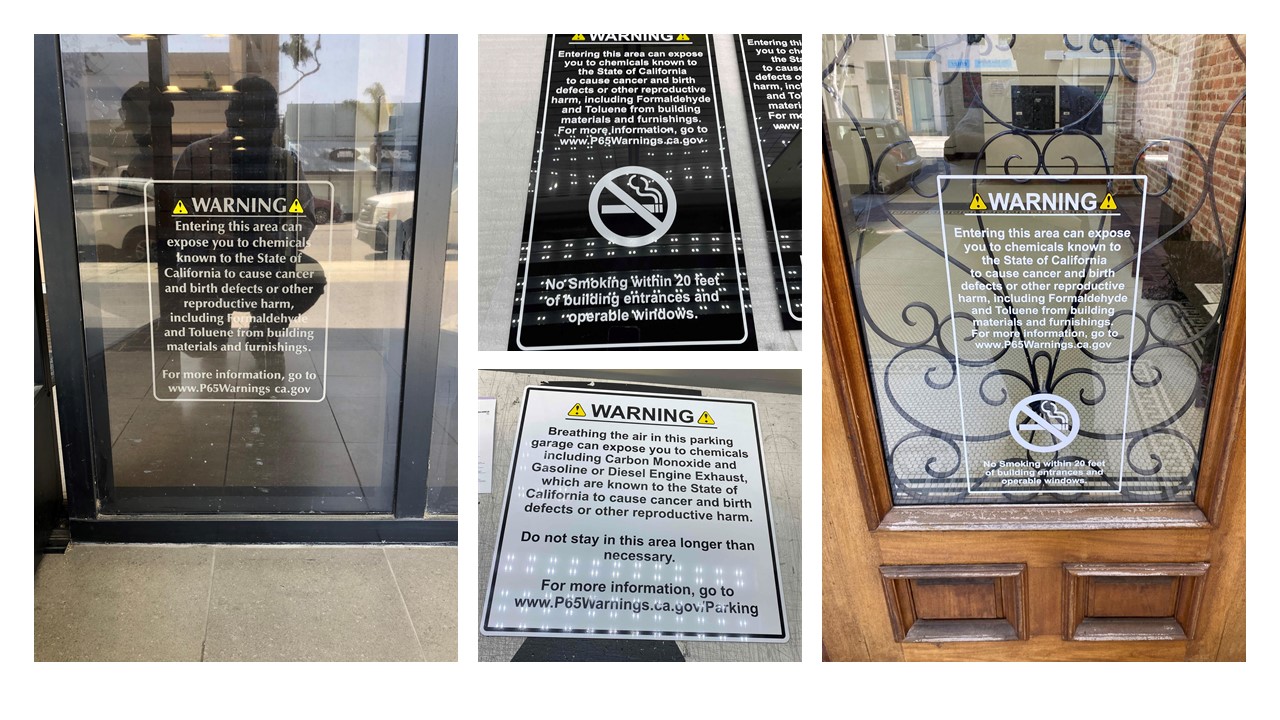 Materials vary depending on the application and whether the signage is being installed indoors or outdoors.  We will commonly use the following materials for the applications listed below:
Vinyl for Glass
Acrylic with Vinyl Copy for Indoor Installations
Aluminum with Vinyl for Outdoor Installations
As a custom signage vendor, we do not carry and inventory of signage, all signs are custom made to order.  Due to varying content or copy based on client needs these signs aren't typically available to immediate purchase, they must be ordered in advance.  Proposition 65 signs can be self-installed, however, most clients prefer that our experienced installation provides this service to ensure that regulations are adhered to.